MIDDLE GRADE / FANTASY / NOVELLA
Welcome to the Island.
Life on the streets is hard, and it's even harder when you're just a tiny imp like Rose.
Living from day to day, she never knows where, or when, she will get her next meal. When a stroke of hard-earned luck is stolen from her, Rose has to use all her courage and cunning to turn things around. However, this will be harder that she ever imagined.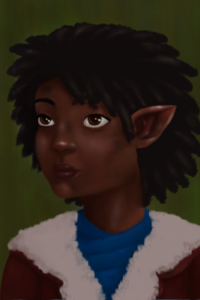 A Song for Old Nel is another adventure set in the world of The Island and is free to all newsletter subscribers!
Your contact information will not be used for any other purpose and will not be shared with anyone else. You may unsubscribe at any time. For further information, please read our Privacy Policy.
"Rose" portrait by Sophie Cohen