MIDDLE GRADE / FANTASY / NOVEL
"The adventures don't stop moving which made it hard to put this down. And the surprises! Oh delightful surprises." – Amazon Review
Welcome to the Island.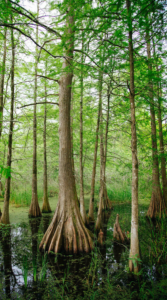 The Island soars through the clouds keeping everyone safe from the terrors of the world. Hounds patrol the city to enforce order, but Sky and the other imps chase and play in the narrow streets anyway, magnets for trouble. But, bored with the small realm of the flying Island, Sky longs for adventure and daydreams about the mysterious lands that lie below.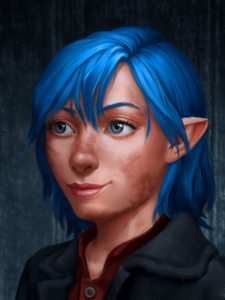 When an act of mischief goes terribly wrong, Sky is thrown from the Island into a strange and terrifying new world. Hunted for reasons she doesn't understand, she is forced to use every bit of her wit and cunning to survive. But will it be enough as her murderous pursuers close in?
The Island is a fun fantasy adventure for children and adults alike. Immerse yourself in a world of magic and excitement, with goblins, trolls, fire-breathing drakes, and more—available now in paperback from Amazon and as an ebook from Amazon, Apple, Barnes & Noble, and Kobo. Click here to join Sky on her adventures!
"Sky" portrait by Stephanie Brown